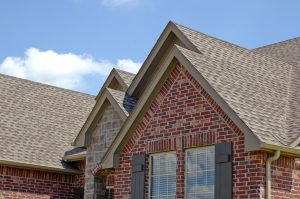 New Roof Installation Broken Arrow OK
Are you in the market for a new roof in Broken Arrow, OK? Look no further than the friendly professional roofing contractors at Tulsa Roofing & Roof Repair. Our roofing craftsmen have years of experience installing new roofs all over Broken Arrow, Tulsa, Bixby, Jenks and the surrounding areas, and if you're in need a new roof due to storm damage, as part of a new construction project, or simply because your roof is in need of replacement due to old age please give us a call at 918-205-9661
High Quality Roofing Contractor Jenks, Bixby, Tulsa
Your phone call will put you in touch with one of our excellent roofers in Broken Arrow who are new roof installation and roof replacement experts. We will come to your property, give your existing roof a free roofing inspection, perform an assessment, then provide you with a free quote for work on your new roof in Broken Arrow.
Once that process is complete and you make up your mind to hire us to build your new roof, we will set a date for work on your new roof in Broken Arrow, OK to begin, then you can expect us to show up on time and complete your project in the timeframe we agreed upon.
New Roof Installation Experts in Oklahoma
Our customers all over Broken Arrow, Owasso, Claremore, Tulsa, and the surrounding areas in Oklahoma agree: when you hire Tulsa Roofing & Roof Repair to complete a job for you, you can count on that job being done to the best of our ability and to greatly exceed your highest expectations.
Our roofing contractors are the best in the business, and when we build a new roof for our customers in Broken Arrow we will treat your property as if it were our own. You can expect nothing but the highest quality in roofing services from our roofing contractors. You will love your new roof in Broken Arrow!
Outstanding Roofers
If we can build a new roof for you, help you with roof repair, or perform a roof replacement for you today, please give us a call at 918-205-9661