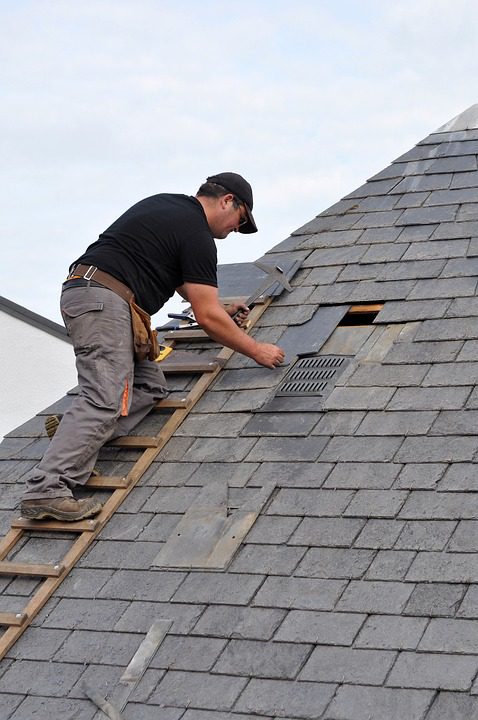 Roof Repairs Tulsa OK
Have you noticed loose or missing shingles on your roof in Tulsa? Did your roofing suffer from a hail storm in Broken Arrow? Was your residential roof damaged by high winds in Bixby? Is your roof leaking in Jenks?
No matter the cause of your roof damage, Tulsa Roofing & Roof Repair can help. Emergency services available. Call 918-205-9661
Roof Leaks Repaired
Is your roof leaking? Even if its a minor leak, it's very important you get your leaking roof fixed immediately! Moisture, even in small amounts, will wreak havoc on the interior of your home.
Moisture where it shouldn't be will promote rot, foster mold growth, degrade drywall, and will attract pests.
If you spot a problem leak, call us immediately at 918-205-9661 and let us take a look.
Residential Roofs Repaired in Oklahoma
If it turns out you have a leaking roof that has been present for a while and you're just finding it, chances are it's already done damage to the interior of your home. If that's the case, our skilled craftsman can fix your roof and repair interior damage caused by the leak.
We've been performing roof repair in Tulsa and the surrounding areas for years. Our skilled roofing contractors and roof repair experts have seen a myriad of problems and have a great deal of experience when it comes to applying roofing fixes to a variety of roof styles in Oklahoma.
Our distributors and suppliers have been hand picked by us according to their quality. When we fix your roof, we use only the highest quality products and roofing materials for your roofing repair.
Shingle Replacement Broken Arrow OK
If your roofing has been damaged by hail or another type of storm or unfortunate circumstance, we would love to help you with a roof repair. It's very important your roof be sturdy and moisture tight. Your roof is the first barrier between your family and the harmful effects of the weather. Quality roofing plays a big role in your monthly energy costs. It also determines a large part of the value of your property.
We understand how important your personal property is to you, and when you hire Tulsa Roofing & Roof Repair to handle your roofing service in Oklahoma, our friendly roofing contractors will treat you like family.
Tulsa OK Roof Leak Repair
If we can help you with Roof Repair in Tulsa today, please give us a call at 918-205-9661
We will give you a free consultation and estimate, and will leave you more than satisfied with our finished product.
Trust your project to the best roofing company in Oklahoma - Tulsa Roofing & Roof Repair!