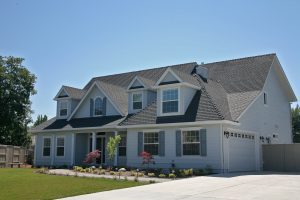 New Roof Installation Owasso OK
Has your roof seen better days? Was your roof a victim of the recent storm that rolled through Owasso? Are you in need of a new roof in Owasso, OK? If you'd like to work with the best roofer in Oklahoma, Please give us a call today at 918-205-9661
High Quality Roofing Replacement
Tulsa Roofing & Roof Repair employs the absolute best roofing contractors in Owasso, Tulsa, and the surrounding areas in Oklahoma. If you're in need of a new roof, save yourself the hassle and hire the best roofing contractors around. Our roofers and roofing crews have installed new roofing all over Owasso, Tulsa, Broken Arrow, Sand Springs, Claremore and the surrounding areas in Oklahoma for years.
Excellent Roofing Contractor in Owasso OK
We use only the highest quality roofing materials and shingles, and go the extra mile to make sure our customers are always 100% satisfied.
Whether you need a new asphalt shingle roof, tile roof, new vinyl siding, or something else we offer many options and services you will be interested in.
Best Roofer in Oklahoma
Tulsa Roofing & Siding understands you have a choice when it comes to hiring a roofing contractor to build your new roof in Owasso, OK. We understand the high quality roofing you've come to expect from us, and will work hard to ensure you are completely satisfied with your new roof in Owasso.
If we can help you with new roof installation, a roof replacement, roof repair, new siding installation, gutter installation, or other professional service please give us a shout today at 918-205-9661
Free Quotes on a New Roof Owasso OK
Free quotes are available for customers seeking new roofs in Owasso, OK.
We look forward to hearing from you - thank you for thinking of us. We work hard to maintain our reputation as the best roofing contractor in Owasso, OK!